The Gateway W340UA chassis is the Intel variant of the W340UA 14.1" widescreen chassis.
The original model has a flat grey palmrest & keyboard bezel, black touchpad bezel & display bezel, and a black base lid with silver & grey accents.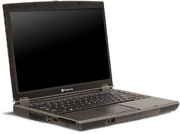 There is also a variant with some glossy accents (used in the
ML3000 Series
.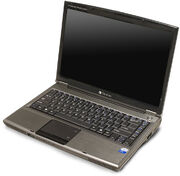 The newer model (dubbed here the Mk.2) has a grey & silver keyboard bezel with a faux brushed metal palmrest & hinge cover, black touchpad bezel, black base and black lid with silver & grey accents. This model also features a glossy LCD lid edge accent near the latches.
Ad blocker interference detected!
Wikia is a free-to-use site that makes money from advertising. We have a modified experience for viewers using ad blockers

Wikia is not accessible if you've made further modifications. Remove the custom ad blocker rule(s) and the page will load as expected.