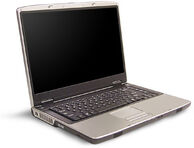 The Gateway MA7 chassis is a 15.4" widescreen chassis with a silver lid & palmrest with a black keyboard bezel and a black base and LCD bezel with silver trim. The external parts are all ABS plastic. The system base has a complete magnesium skeleton to protect the innards and provide rigidity to the palmrest and overall unit.
This chassis is also available in the updated Platinum color scheme.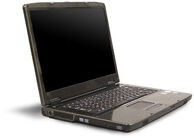 The MA7 chassis is used in some NX500 Series notebooks as well as the MX6200 Series.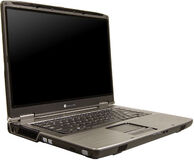 The MA7 chassis comes in a second variant that is structurally similar, but with dark-themed aesthetics similar to those found in the MA8 chassis. This includes a black LCD lid & bezel, with an all silver keyboard trim and a brushed metal palmrest area. It can be differentiated from the MA8 by its separate 2 groups of 2 USB ports each. The MA8 chassis has a single grouping of all 4 USB ports.
This MA7 "Mk. 2" chassis is used in select MX6000 models and a few NX500 Series notebooks.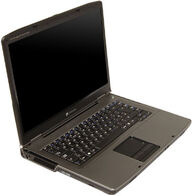 All items (72)